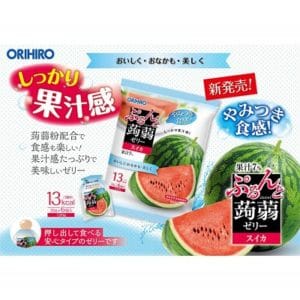 Orihiro Jelly Watermelon Have you tried this Orihiro Watermelon Jelly yet? A new summer flavor from Orihiro. They're awesome as they are juicy and not sweet at all. The perfect snack for summer in Australia.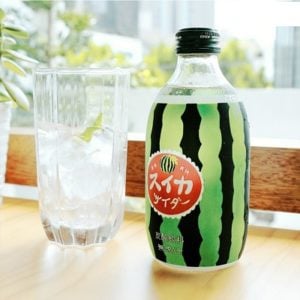 This is a carbonated Japanese soft drink with a distinct and refreshing flavour presented in a cute little glass bottle… its a cross between watermelon and lemonade… super tasty! As it is carbonated it's best to finish it all in one go.
Fujiya Kumamoto Chestnut Milky Bag Fujiya Milky is a brand which started production in 1951 and are made of high quality milk from the Hokkaido region of Japan! Enjoy the unique combination of sweet watermelon and salt with these candy balls! These treats are from the limited-edition collaboration between Milky Candy and Kumamon. This adorable black bear is the official mascot of Kumamoto Prefecture where the best watermelons in Japan are produced!