Kanro Pure Salty Lychee Candy
カンロ ピュレグミ ソルティライチ
$6.95
Kanro Salted Lychee candy is on the top of the list for Japanese most beloved candy. Salty and sweet at the same time, these lychee flavored candy have an unbeatable explosive lychee flavor. They are sure to satisfy any taste bud.
11 in stock
YOU MAY LIKE THESE TOO ...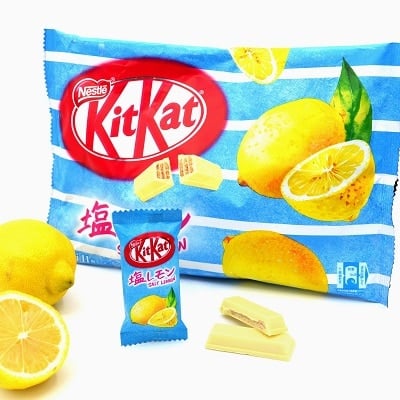 KitKat released new flavors for the summer months. Sea Salt and Lemon KitKat. Salt and lemon are a popular summer flavor combination in Japan and the region of Setouchi is famous for both. The salt is meant to replenish the salt you lose when sweating, while the lemon gives you a refreshing mouthfeel.