YOU MAY LIKE THESE TOO ...
This beloved snack of Malaysians is crunchy and full of flavours! PoPo Muruku comes in its original pea recipe seasoned with herbs and spices. It is an all-time snack for any occasion and can be enjoyed by people of all ages.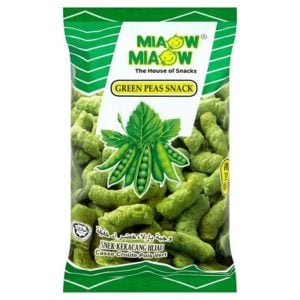 Green Peas Stick is a favourite street snack of many people in Malaysia! It is savory and fragrant with strong green pea taste and spices. But despite their popularity, they are not available everywhere. So happy that there is a Green Peas Stick now!