Malaysia SNAZK BITES Salted Egg Golden Cube (Original)
$6.95
"Snazk Bites" a trending Salted Egg Snacks brand from Malaysia.
Start with real ingredients, naturally. Fresh salted egg yolks cured to the hue of golden sunlight with the combination of crispy crisp.
Then baked it into a lovely little cube form with sated egg topping– first the graininess of  real salted eggs, followed by a hint of sweetness. Truly divine.
20 in stock
YOU MAY LIKE THESE TOO ...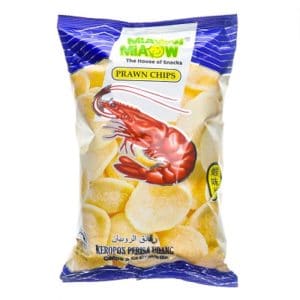 Satay Chips is a favourite street snack of many people in Malaysia! It is savory and fragrant with chilli and spices. But despite their popularity, they are not available everywhere. So happy that there is a Satay Chips now!